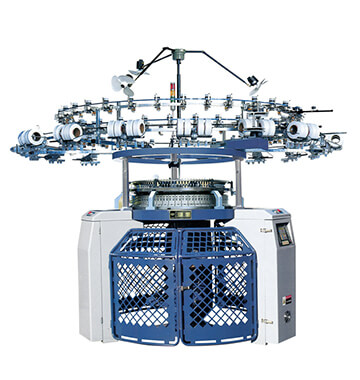 Maquina circular de tejido sencillo para vanisado
Reverse Plated Loop Single Circular Knitting Machine features different types of sinkers, which can knit to welling with differing heights of loops pile. This machine can feature reversed cams and normal cams respectively.
Caracteristicas principales
La maquina circular de tejido de punto sencillo para vanisado ofrece diferentes tipos de platinas (sinkers), las cuales pueden tejer toalla con diferentes alturas en el bucle. Esta maquina puede ofrecer levas reversibles y levas normales respectivamente. Con un sistema de recobrado de telA puede recobrar tejidos sin dejar huellas de pliegue.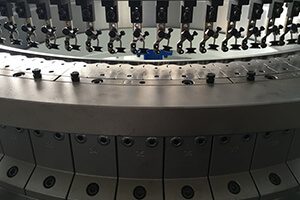 Ventilador de alta velocidad
La maquina viene equipada con ventiladores superiores e inferiores para despejar cualquier tipo de contaminacion, proteger las agujas y platinas (sinkers) y aumentar eficiencia en el funcionamiento.
Datos tecnicos
Fabric Sample
Equipment
| Modelo | Diametro del cilindro | Galgas de las maquinas | Velocidad |
| --- | --- | --- | --- |
| SJPRL | 26''-34'' | 18-28G | 15-30 RPM |