A knitting machine is a technology used for knitting fabrics. The way it interloops one set of yarn with another with the use of needles is an overwhelming sight. You can just imagine how both easy and difficult it is to form the clothes you wear. 
A Little Background on Knitting
When you think of it, people used to knit their clothes with all the effort and hardwork. Knitting machines have changed the way we think about clothing and fabric. Since its invention in 1579, the business of making clothing transferred into small cottage industries, making hand knitting non-essential, a recreational activity.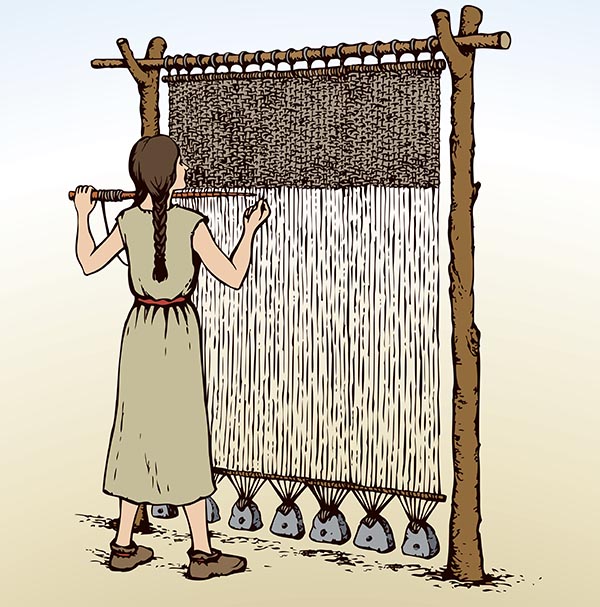 Innovation has quickly transformed the growing capabilities of knitting machines in forming knitted fabrics and today, you can choose from a variety of knitting machines for your textile industry.
How Can We Classify Knitting Machines? (In a Broad Sense)
There are a lot of ways to classify knitting machines. Some sources have classified them according to its configuration such as either Flat Bed or Circular. In other references, it's sorted according to its function; like for example, Fabric knitting Machines and Garment-Length knitting machines.
Indeed, there are many different types of knitting machines used for making many types of knitted fabrics. 
In this article, we have listed and classified these knitting machines as either Weft knitting machine or Warp Knitting Machine.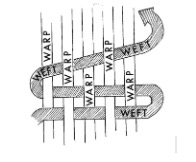 Weft Knitting Machine
Weft Knitting Machines are used to make weft knitted fabrics by just a single yarn. Knitting in weft is a more common method than warp knitting. In Weft knitting, the looms are knitted horizontally in a circular form from left to right of the fabric. Weft knits are made from a yarn fed into the circular knitting machine needles.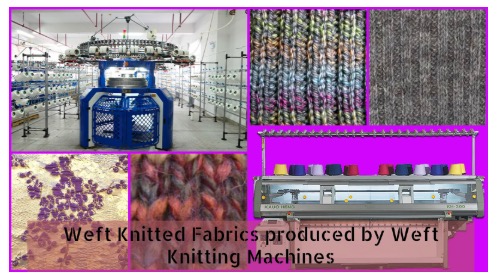 Warp Knitting Machine
On the other hand, Warp knitting is done by knitting in a zigzag pattern along the fabric area. While weft knitting is done by knitting across the fabric, Warp knitting is accomplished by running knits through adjacent wales or columns.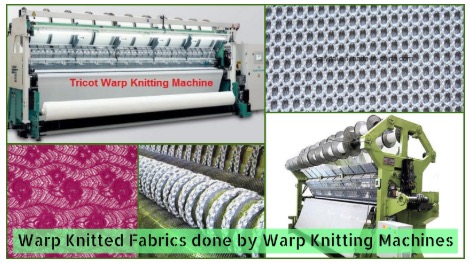 Both Warp knitting machines and Weft Knitting machines can be further classified into many types of knitting machines listed below.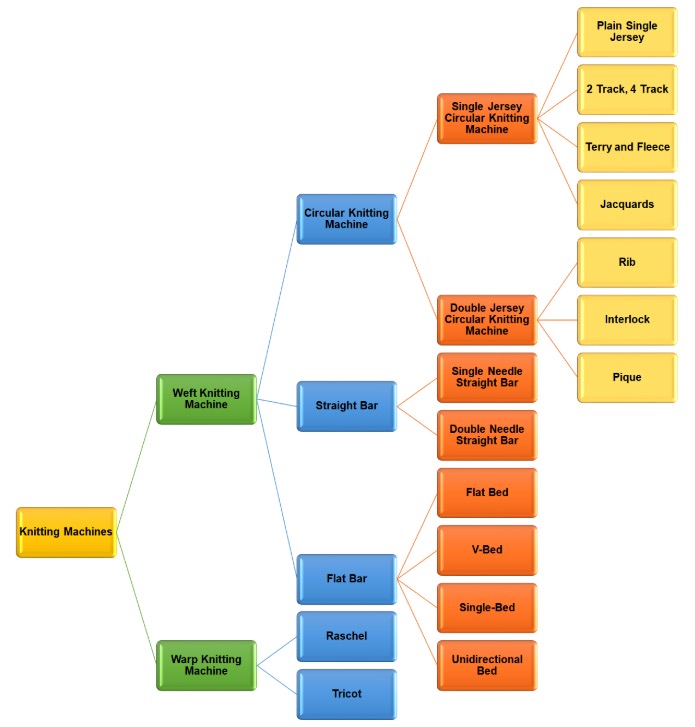 Weft Knitting Machine:
Circular Knitting Machine

Straight Bar Knitting Machine
Warp Knitting Machine
---
Circular Knitting Machine
A Circular Knitting machine is one of the most popular knitting machines in use today. Even hobbyists make use of a small circular knitting machine such as an Addi Express Knitting Machine to create their own knitted pieces such as sweaters, gloves, scarfs and many small diameters sized creations.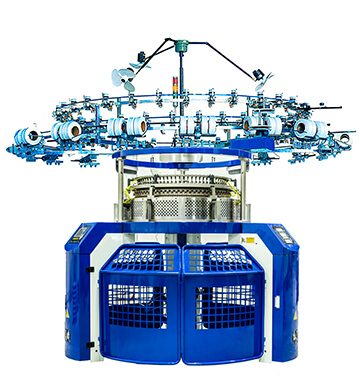 The mechanism of the industrial Circular Knitting Machines used to create apparels in large volumes and fast production rates is simple. Fabrics are knitted in spiral and cast on. The circle of stitches are joined forming seamless tubes. The layers it produces are counted on as the number of rows.
Machines of this type can produce a wide range of diameter from 12 inches to 60 inches. It can knit a variety of sportswear and fashion clothing and apparel in an incredibly fast rate.
Application of Circular Knitting Machine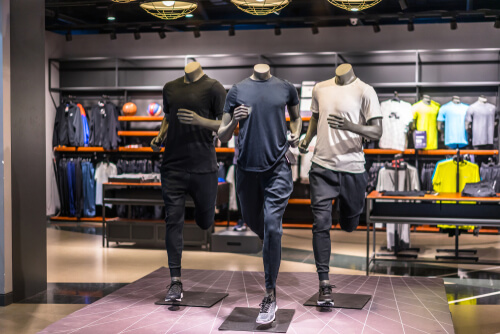 This kind of machine is made for manufacturing fabrics of:
Jackets

T-shirt

Ladies tops

casual wear

Suits 

Dresses 

Bath robes

Dressing gowns

track suits

Upholstery

jogging suits 

Jersey,

Lily

Jersey blister

Single lacoste
Single Jersey Circular Knitting Machine
The Single Jersey Circular knitting machine is a modern machine and has a simpler design than the Rib Machine (Double Jersey Circular Knitting Machine). Also called Plain Circular Latch Needle Machine, it consists of a set of latch needle and a set of the sinker. Both revolve along different knitting cam systems that cause a calculated and accurate up and down motion. This mechanism also involves the movement of the yarn feeders that are placed at equal intervals along the circumference of the knitting machine cylinder.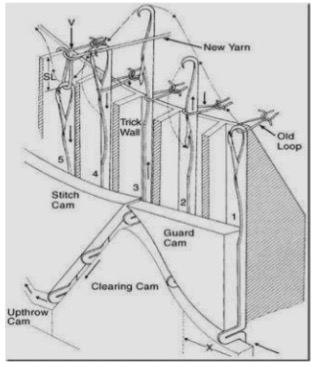 Image source: https://www.slideshare.net/ormee11/basic-information-of-knitting-57907573
Plain Single Jersey Circular Knitting Machine
Simply put, this machine is the simplest circular knitting machine containing only 1 track of cams that produces plain single jersey fabric. Only one set of latch needle is used. The cylinder, sinker and latch needle revolve along the stationary knitting cam systems producing the desired density, thickness and ideal properties of the fabric.
2 Track, 4 Track Single Jersey Circular Knitting Machine or Multi-track Single Jersey Circular Knitting Machine
Two and Four Track Single Jersey Circular knitting machines can produce a variety of fabric designs for its configuration is specially constructed for high production purposes. Material ranges from cotton, yarn, pique fleece, two-thread fleece, T/C, synthetic fibers and mini-jacquard. With this machine, you can flexibly choose the number of cams for different fabric demands.
Terry and Fleece Single Jersey Circular Knitting Machine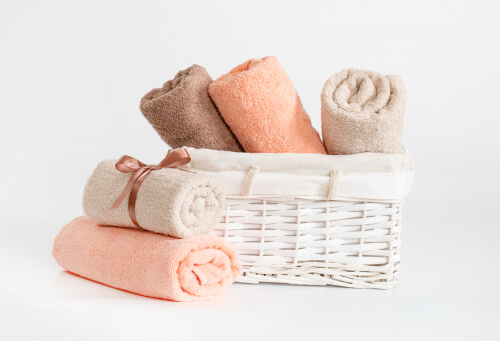 Fleece fabric, like comforters, towels, bathrobes and some winter coats are quickly made with the Terry Single Jersey Circular Knitting Machine. 
Terry Knitting Machines makes plain fabric on one side with the back loop inserted with a number of wales (2-3 wales). The back area is brushed as to make the fabric warm and tingly. The threads used can be fine at the top and course for the back.
Jacquard Single Jersey Circular Knitting Machine
Jacquard Single Jersey Circular knitting machine is designed with a three-position needle selection options – knit, tuck, and miss, allowing complex Jacquard fabric patterns to be made.
Jacquard fabric is the most intricately styled fabric as it has a raised texture design that usually include flowers, brocade, matelassé, paisleys, damask and animal patterns.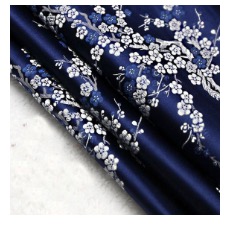 Double Jersey Circular Knitting Machine
This type of circular knitting machine has two forms, known as Rib Machine or Interlock Machine. In the Double Jersey Circular Knitting Machine, two sets of needles are contained in the machine. 
The cylinder has one set and the dial has the other set of the needle. The dial and cylinder needles are arranged in a perpendicular manner. Cylinder cams and Dial cams are two different set of cams takes control of the knitting action. This arrangement can either be interlocked or ribbed while producing the fabric. 
Rib Circular Knitting Machine
The most notable feature of the Rib Circular Knitting Machine is the rib structure it forms on the fabric. A rib structure is formed by the face and back loops occurring along the coarse successively while the loops of the wales remain the same.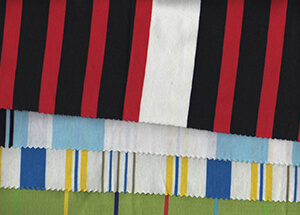 Two sets of needles are used in a perpendicular position with each other. Both the dial and cylinder revolves with the cam systems of the feeders remaining stationary. Cylinder needles move vertically while the dial needles move horizontally.
Interlock Circular Knitting Machine
Interlock is a 1×1 rib variant structure. Two sets of needles work in both cylinder and dial that accomplishes at least two processes. With Interlock Circular Knitting Machines, purl structures can also be made. These Purl fabrics are knitted on specialized machines allowing dual-ended latch needles and special devices of drive them and form intermeshed loops in two directions.
Pique Circular Knitting Machine
Pique Circular Knitting Machines manufacturer textures with the waffle weave look of Pique fabric. This type of fabric differs from your jersey clothing as it has a rough-look texture whereas jerseys have flat and smooth surfaces.
Straight Bar Knitting Machine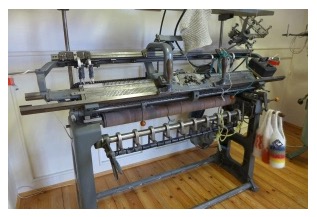 Image source: https://woolenwarrior.com/2014/03/01/lopi-love-as-promised/p1000208/
Straight bar knitting machine have bearded needles on a vertical bar. Movement is controlled by the accurately constructed cam system. Divisions are equally distributed along the length of the machine in a number of heads. Each knitting head can knit separately in a uniform way along the garment panel. 
Image source: https://textilelearner.blogspot.com/2012/03/knitting-action-of-plain-straight-bar.html
Single Needle Straight Bar Knitting Machine
Straight bar frames usually have a single needle bar. This configuration, however, makes it incapable of knitting rib welts.
Double Needle Straight Bar Knitting Machine
Double-needle straight bar knitting machines have horizontal and vertical needle bar for knitting rib welts, but the performance of these machines are much slower than the previous machine type. 
Flat Bar Knitting Machine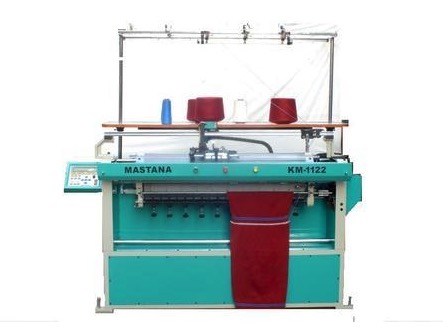 Image source: https://www.indiamart.com/proddetail/mastana-semi-computerized-collar-flat-knitting-machine-3464070430.html
Flat Bar Knitting machines are most suitable for flat or 3D creations but is also applicable in creating tubular knits like circular knitting machines. In this type of fabric knitting machine, the needles are arranged on a straight bar. The mechanism follows a back and forth movement of the carriage containing the yarn feeders through a horizontal path. 
Application: 
Collars

Arm bands

Sweaters 
Flat Bed or V-Bed Flat Knitting Machine
A "Flat" or Vee Bed knitting machine has two flat needle beds having an upside-down "V" formation. Needle beds can stretch up to 2.5 meters wide. A forward and backward movement of the carriage known as the Head or Cambox works to move the knit, tuck and transfer stitches. 
This type of machine can make complex knit designs and sophisticated stitching. Knitting speed can be up to 0.5 m/s.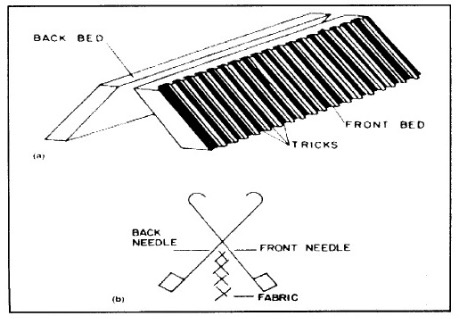 Image source: https://textilelearner.blogspot.com/2012/05/main-features-of-flat-knitting-machine.html 
Raschel Warp Knitting Machine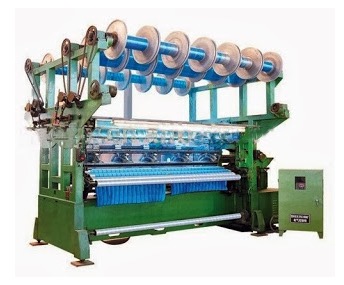 Image source: https://diutestudents.blogspot.com/2018/04/study-on-raschel-warp-knitting-machine.html
Raschel Warp Knitting Machine makes warp knits to form fabrics. In comparison with the other warp knitting machine, the Tricot, Raschel uses coarser yarns. In fact, there has recently been interest in knitting staple yarns on these machines. 
The mechanism is as follows. The warps are twisted and locked with a loop from a succeeding warp. This will then be shifted back by another warp to the preceding layer of knitting. Needles move in a steel plate known as the trick plate. It functions to limit the top level of loops. 
The pull of the yarn and sinkers limit the loops. This type of machine has locking belts relatively perpendicular to the plane of the shaking motion or shogging motion.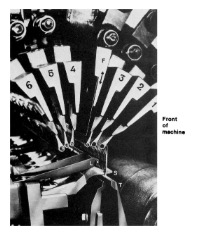 https://www.sciencedirect.com/topics/engineering/raschel-machine
Application of Raschel Warp Knitting Machine
Lace fabric and trimmings

Military fabrics

Outdoor applications such as backpacks, pockets and pouches

Bag

Coats

Dresses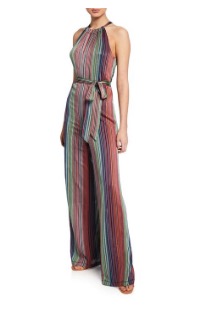 Image source: https://www.pinterest.ph/pin/44121271336884457/
Tricot Warp Knitting Machine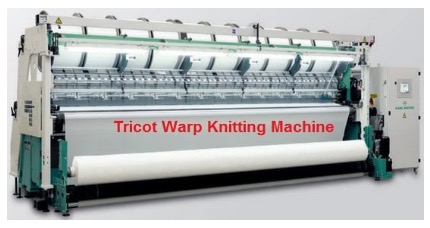 Image source: https://textilelearner.blogspot.com/2012/01/tricot-warp-knitting-machine-working.html
Tricot machines produce warps knitted fabrics that are finer than Raschel Machines. Compound needles are used in this type of machine. Warp yarns are fed to the needles through the situated guide bars by the shogging motion of the machine.
Application of Tricot Knitting Machines
Swimwear

Underwear

Sportswear

Gloves
Image source: https://www.etsy.com/hk-en/listing/606239419/tricot-spandex-fabric-hologram-for-swim