The tricky thing about buying machinery in the present day, especially if you have to do it online is that you may not really know about the true quality of the product till you get it and trust it.
First of all, check this video about innovations knitting machine as below:
However, it is possible to at least have an idea about the performance of the machine from the reviews, especially when you follow sites which take it upon themselves to buy and try the machinery.
Well, if you are looking for a knitting machine, you have probably seen hundreds of models which promise to deliver millions of different qualities and you do not know which one to pick. If this is the case, have a look at this most objective review of 2018's best knitting machines, their pros, their cons and everything else that you need to know about using them.
Here's the deal.
1. MAYER & CIE

This is a German brand of circular knitting machines that are popular all over the world.
Currently, the company has more than 50 knitting machine models to their name which cover all the needs that come with modern textile knitting. The company was founded in 1905 and for the past 113 years, they have been enhancing their machinery to make sure that it matches the needs of the everchanging textiles field.
Their latest knitting machine, the Relanit machine incorporates some of the top knitting technology in the market. Their mission has been to achieve corporate success through innovation, and this innovation is very much evident in every one of their designs.
2. ORIZIO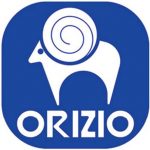 This is an Italian Brand of circular knitting machines. Orizio has been in the textiles industry for the past sixty years and during this time, they have managed to establish their dominance in the European market, and especially when it comes to large diameter knitting machines.
The company realized that if they wanted to produce machinery that their customers liked, they would have to involve their clients in the design process.
Therefore, before they produce some of their pieces, they allow their clients to give some suggestions about the features which they which they would like included on the design. This helps them create products that are versatile for the market, and hence their popularity.
3. Tompkins USA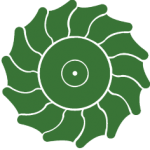 This homegrown brand makes it to the list of the best knitting machines brands of the world.
The brand was started in 1846 and for close to 200 years, they have been improving upon their technology and coming up with more creative and functional machines, fit for the 21 st century. In addition to their sewing machines, they also sell spare and removable replacement machine parts. They specialize mainly in the circular knitting machine and related parts and have dealers and distributors all over the world. Their machines range from 3 to 26 inches in diameter.
Among the improvements which they have been working on for their machines is making sure trying to automate as much of the knitting process as they can and also reducing the energy costs involved in the knitting process, especially for their electronic line of circular knitting machines.
4. Flying Tiger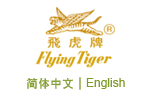 This is a Taiwanese knitting machine brand that has managed to break the glass ceiling and earn a commendable reputation on the world stage of superior quality of knitting equipment.
These machines rose into popularity because they were the best hand driven flat sewing machines. The company has been producing and supplying these exceptional sewing machines since they started their operations in 1975, and currently, you will easily find their machine in Mexico as you will in a small town in Africa.
Over the period of time that the company has been making the machines, they have also managed to really revolutionize their sewing technology. They combined the Japanese and Taiwanese electronic technologies to create an electronic machine that creates 2.3 dozen of garments every day. In its own way, Flying Tiger is a brand which is changing the world of knitting.
5. Stoll knitting machines
Stoll is a German Brand of knitting machines which are known for quality and durability.
This brand specializes in flat knitting machines alone and uses the latest technology in the production process. The attention that the company pays to the quality of the machines that they create is one of the reasons they are one of the most trusted brands in the market.
In addition to the production of state-of-the-art knitting machines, Stoll as a brand deals with fashion-related technology and research into trending styles and how they can configure their equipment to enhance the current industry trends in knitting. Stoll is a revolutionary brand in innovation, production and after sales services to their customers.
6. Santoni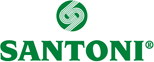 This is one of the most popular circular knitting machine producers who are based in China.
The brand is known because their knitting machines have a uniquely large diameter and they are really easy to operate. One of their most popular machines, the Mec combines variates technology in the production of garments. Its output is 1.1 m/s and it has 12 feeds. The machine is generally optimized for maximum productivity.
The greatest thing about this machine is the quality of the knitting that it produces cannot be matched by any other brands on the market. These machines are available in China, India, Bangladesh, and other selected European markets.
7. Terrot

This is a brand which has been around for the last century and a half and during this time, they pride themselves in having perfected the art of making circular sewing machines. They are renowned for the production of both electronic and mechanical knitting machines which are used all over the world.
In addition to the basic knitting machines, the company has now added a computer controlled knitting machine to use on garments to their product range. Their warranties and product durability are the reasons their customers have a lot of trust in this brand.
8. NSI Knitting machines
If you want to teach a class of young kids how to knit, or you are interested in introducing knitting as a hobby to your own kids, the NSI knitting machines are definitely your best choice. These machines are designed to handle simple knitting jobs and therefore ideal for kids.
However, it is important to note that if you will try and use the machines for complex knitting tasks they jump stitches and stall often. The benefit of the machine is that it is really affordable and when you use it specifically for simple knitting tasks, it is also fantastic.
9. SHIMA SEIKI knitting machines

This is a Japanese brand of flat-bed knitting machines which have been quite popular in Asia. They were originally just a set of looms till the manufacturers realized that with minor modifications to the model, they could come up with simple yet classic knitting machine models.
The company was started in 1937 and for the past 80 years, they have been honing their innovation in the textiles department to make sure that their machines are addressing the demands of the market. The company has actually been so innovative that some of their machine models have led to the creation of new and creative knitting patterns which would have been thought impossible before.
Over the years, they have designed parts and models which have been a pacesetter for the other brands to emulate. Currently, they have computerized knitting machines in their collection, which goes to show how tech savvy this brand is and how determined they are to make sure knitting technology becomes as innovative as possible.
10. FUKUHARA

When it comes textile innovation, Japan is one of the Asian countries which have carved their own mark and come up with unique knitting techniques, cutting-edge technologies and creative designs which cannot be located in any other part of the world.
Fukuhara knitting machines are a brand of the most popular circular knitting machines in the far east. They currently have dozens of circular machine models to their name and are still working on innovations which will help them take their excellence in knitting technology to the world.
The company has a partnership with Monarch so that they can try and penetrate the European and American markets. The company has been in operation since 1938, which has helped them learn about the changing needs of the textile industry and adjust their machinery to meet the changing knitting needs.
Conclusion
These are 10 of the best knitting machine brands in the world. There are other brands which are unique in their own ways and in their countries, but it is the vision and the purpose of these listed brands which makes them the top of the list.
Whether it is that simple loom which helps kids with their little knitting assignment or the top of the range machine which produces hundreds of yards of knitted fabrics each month, it is easy to see what has made these brands the most trusted in their niches.
If you are searching for excellent quality knitting machinery, think about investing in one of these brands.