Want to know the top players in the circular knitting machine market? Here's what you're looking for!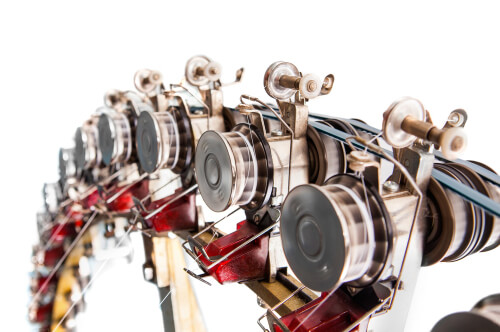 Sourcing and buying your circular knitting machine is not a walk in the park. This is especially true if you're either a newbie buyer or inexperienced in the textile industry arena. We know, we've been there and we understand.
Prior to contacting a circular knitting machine manufacturer, you'd most certainly lookup all over the internet for any reviews. And sometimes, if you are already hooked into buying a machine because of its affordable price and handsome features, you will suddenly halt when you see a negative review about it. Chances are, not all of the negative comments are true. And unless you have a first hand experience with a particular circular knitting machine can you only judge it fairly.
In this article, we have gathered the top global manufacturers of circular knitting machines for producing tubular and seamless fabrics. We even ranked them according to customer reviews, global market and price per unit. In this way, it would at least relieve you from the stressful and daunting task of looking them up for yourself.
First, where to find the top suppliers?
Global manufacturers of circular knitting machines have always been routed from the China region and European countries. As the CAGR rate increased each year, so does the competition grew. More and more advanced circular knitting technologies have sprung and knitting techniques and machinery parts have been enhanced.
The global market has forecasted that by 2023, circular knitting machine revenue would increase from $630 million to $710 million opening more doors for technical advancement in the textile industry sector.
What are the Applications of Circular Knitting Machine covered in this Review?
We have trimmed down the applications in the following as we picked the top 10 most wanted circular knitting machine manufacturers this 2019.
Fabrics for sportswear
Underwear in body widths
Fashionable outerwear
Mattress covers
Car headliners
Outerwear and technical textiles
Major Circular Knitting Machine Options
The major basis of this list mainly covers the following machine options from manufacturers.
Single Jersey
Double Jersey
Single Jersey Jacquard
Double Jersey Jacquard
Now, let's get on with the list.
#10 Baiyuan Machine

Quanzhou Baiyuan machinery Co., Ltd. or popularly known as Baiyuan Machine is one of the top circular knitting machine manufacturers globally. The company is a joint venture of Taiwan and Hongkong Associates. The company is not as old as other companies but undoubtedly one of the best since they have expanded quickly over the last few years.
According to our review, the company has over 1000 sets of circular knitting machines produced each year and has a very large workshop area (40,000 sq.meter) with 300 employees. As expected, the 2019 global market survey has ranked Baiyuan as one of the top players in the manufacture of single jersey circular knitting machines.
The company is also flourished with honorary titles and awards such as the "Top Ten Technology Innovation Enterprise", "Advanced Unit of Science and Technology", "Province Famous product" and many more.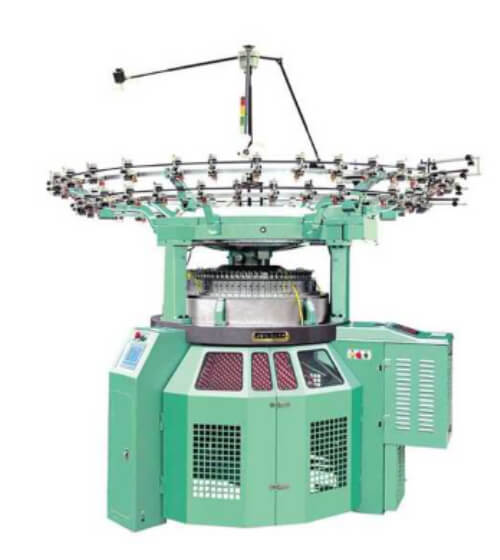 Benefits:
Baiyuan has many imported parts from Japan and Taiwan such as their computer vertical lathe , CNC machining centers, NC milling machine , cylinder slot milling machine, CNC engraving machines and large high precision CMM.
Product Range
High Speed Interlock Knitting Machine
Single Jersey Terry Plush Knitting Machine
Polar Knitting Machine
Electronic Jacquard Knitting Machine
Double Four/Six Color Striper Knitting Machine
Rib Knitting machines
Big Diameter Circular Knitting Machine
#9 Terrot

When you google Terrot, you'd find in the company website that they produce both electronic and mechanically controlled circular knitting machines. Beyond their website, you'd find that most Terrot buyers are satisfied with their service, solutions and high-quality circular knitting machines.
Terrot is a German company and has been a circular knitting machine manufacturer since 1862. They have been developing knitting machines guaranteed to increase productivity and business success.
One of the newest releases of Terrot is their state-of the-art Pattern Preparation System which is a quick and easy-to-use software for analyzing pattern ideas through the Terrot web module.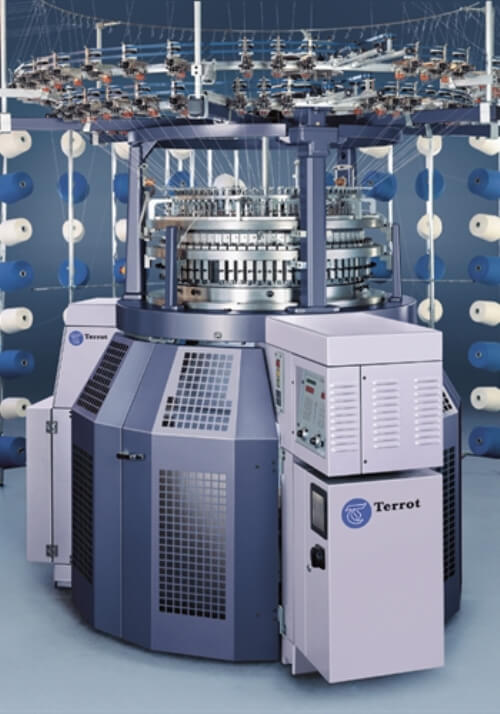 Benefits
Good social review and customer feedback.
Features technological advancement in their circular knitting machines.
Has been a renowned brand for centuries.
Product Range
Single Jersey Circular knitting machine series
Double Jersey Circular knitting machine series
#8 Santoni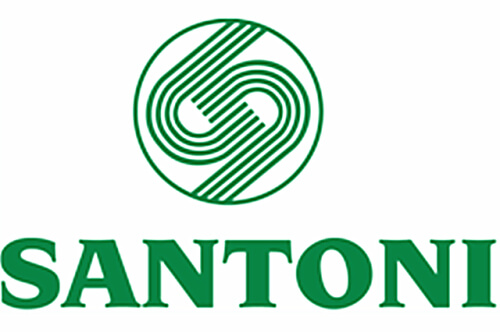 Santoni is a world- renowned circular knitting machine manufacturer that originated from Italy. The company has its headquarters situated in the city of Brescia, Lombardy. Santoni is one of the most trusted companies in terms of quality and machine performance. It started in 1919, manufacturing its first sock machine manufacturer.
Even today, the company remains competitive in the Seamless production of fabrics from their electronic circular knitting machines.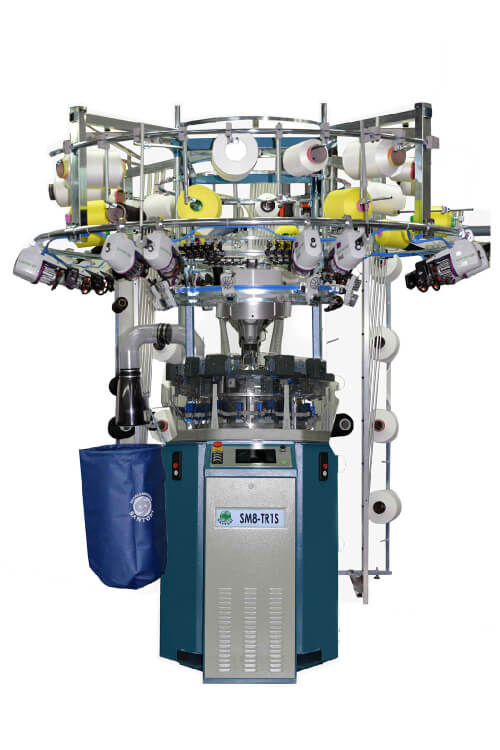 Benefits
The company also has their line of shoes and clothing which makes them highly experienced in the manufacturer of their circular knitting machines.
Reputable manufacturer
Have a set of automatic machines
Product Range
Seamless circular knitting machines
Large diameter machines
Automatic sewing systems
Footwear, socks, K-Fabric circular knitting machines, etc.
#7 Sintelli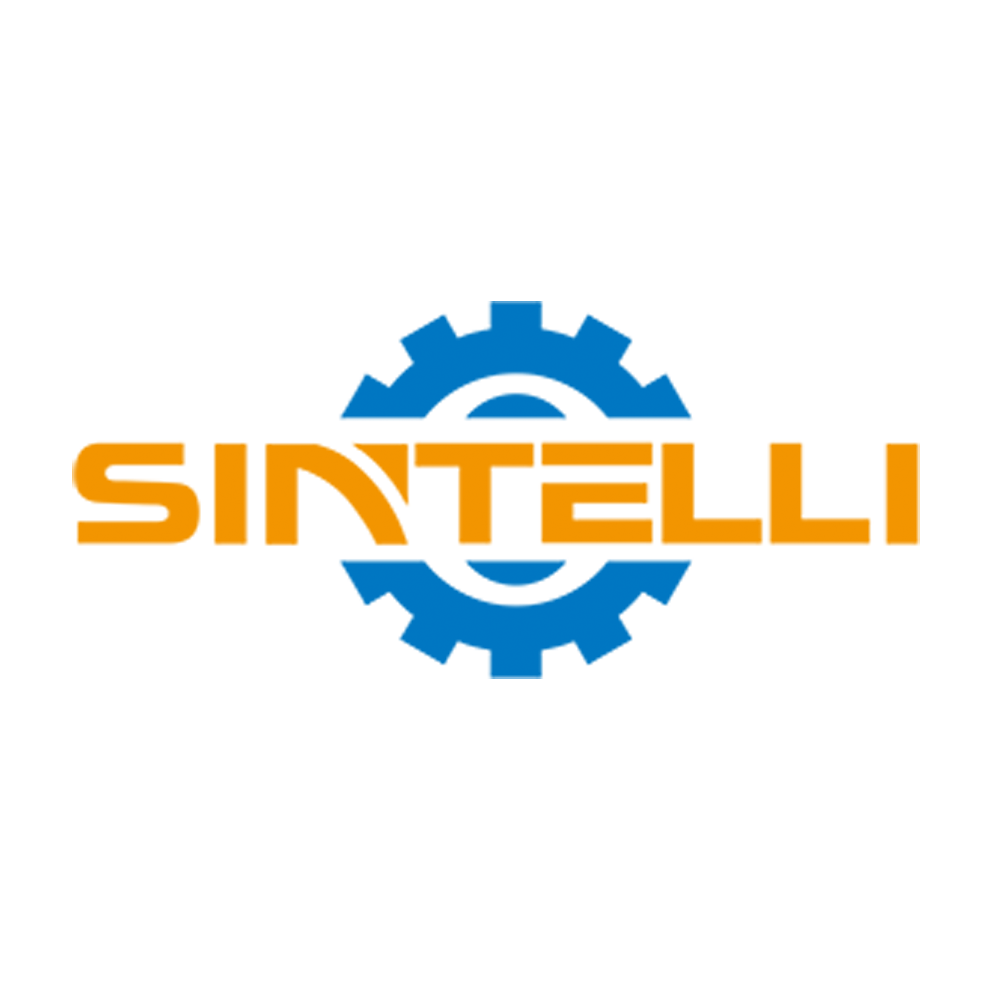 Sintelli is a China Circular Knitting Machine Manufacturer that started out as a fabric seller in 1990. Since then, the company ventured in making their own line of circular knitting machines which has eventually spread out through great reputation. Now, the company has over 1500 to 2000 machines produced each year with 85% client retention rate.
Sintelli is one of the most sought after professional manufacturer, earning recognition from the versatility and performance of their circular knitting machines. In terms of price, the company has the most competitive machine costs with high customer satisfaction. Sintelli has a wide variety of machines that are becoming popular at a faster rate than other mid-range competitors.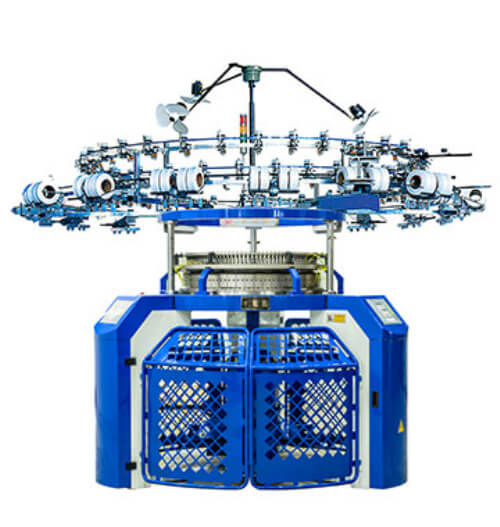 Benefits
Wide array of machine portfolio
Great after-sales service.
Has over 40,000 items of spare parts and accessories for a wide range of machines.
Sells high end to midrange machines depending on your budget.
Offers ODM/OEM service
Product Range
Single jersey knitting machine series
Double knit jersey knitting machine series
Computerized circular knitting machines
High speed single jersey, double jersey, open width, etc.
Spare parts such as yarn feeders, cylinders and cams.
#6 Hang Xing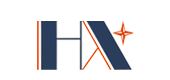 Dongguan Hangxing Knitting Machinery Co., Ltd. is a China-based circular knitting machine manufacturer founded in 2009. The company has an extensive research and development sector which ultimately raised up their potentiality in the manufacture of circular knitting machines. Hang Xing has a computer knitting machinery production which integrates the technological advantage of the company.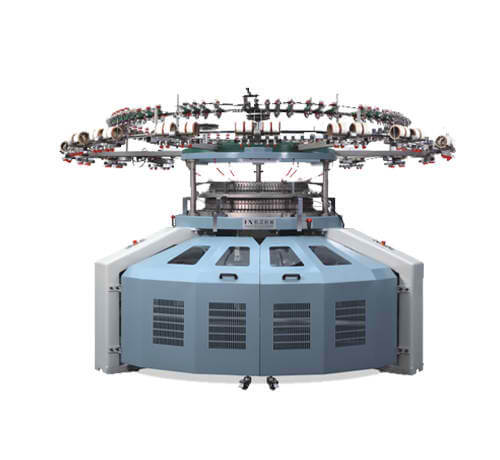 Product Range
Double computerized
Single open width series
Computerized Terry
Double Open width
Double rib
#5 Taifan

FuJian TaiFan Industrial Co. Ltd. or Taifan is a circular knitting machine supplier and distributor with over several decades of experience in the market. Through the effective integration of resources, with the vision of globalization and professional management mechanism, the company imported the computer-control equipment, making up of international standard production line, becoming "high and new technology company" in Fujian province.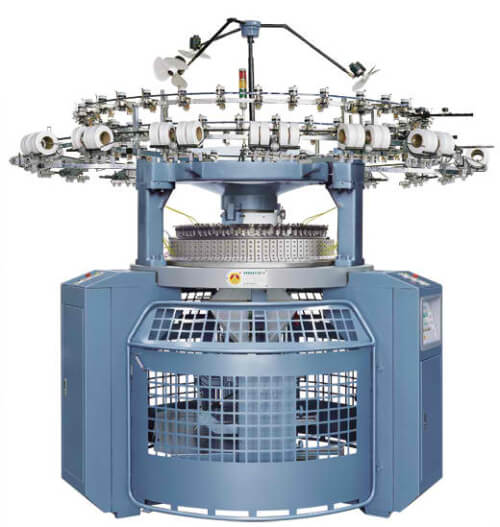 Product Range
Single Jersey Circular knitting machine series
Double Jersey Circular knitting machine series
#4 Orizio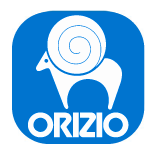 ORIZIO SRL is one of the world players in the circular knitting machine industry. The company is based in Gussago and has been manufacturing textile-mechanical sector for almost sixty years. They have devoted themselves in the production of many types of circular knitting machines. The company also carries electronic knitting machines.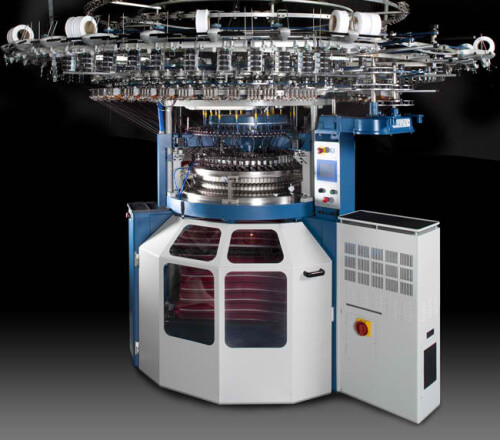 Product Range
Doppiafrontura
Electronic Double Heading
Electronic Monoblocking
Single jersey machines
#3 Wellknit

Wellknit Machinery Co. Ltd. is a Taiwan circular knitting machine manufacturer since 1987. The company made it to our 3rd spot in this list as it has embarked on a large scale production of large circular knitting stitching machines. Wellknit has exploited more on the R&D side which earned them as one of the top producers in 2019.
As of today, the company has over 2000 sets of different circular knitting machines with high technique and high quality per year.
Wellknit has earned the title "Enterprise with high Technology of Fujian Province" in 2003 and also had the title of "FUJIAN TOP BRAND".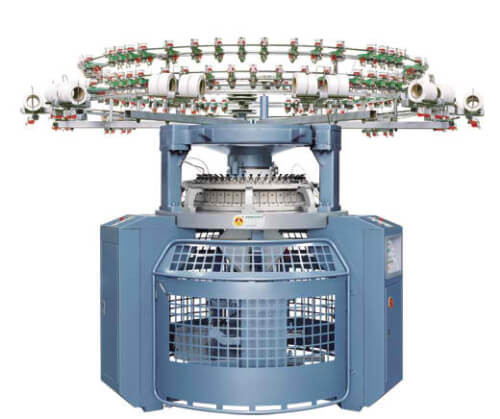 Benefits
300 engineering technicians and well-trained workers
Owns machine tools from Japan, Germany and Taiwan
Abundant machinery manufacturing technique.
Product Range
The company stores about 40 types of knitting machines. Some of the machines were patented by the company.
Computerized single – knit electronic Jacquard machine series
Computerized double – Knit Electronic Jacquard Machine
Computerized single knit Electronic Jacquard Machine with Auto – Stripper
The well-known PF Series
#2 Mayer & Cie

You have undoubtedly heard of Mayer & Cie if you are keen on circular knitting machine trends. Mayer & Cie is a German company and is one of the oldest circular knitting machine manufacturer and supplier with almost 114 years of experience.
What's more is the company stands firm as being one of the top performers in the textile machinery industry with 2000 to 3000 repeat customers. You will have the assurance that they give their best to give you what you need.
Mayer & Cie has over 50 circular knitting machines for modern textiles. The company's focus is mainly on their R&D department as they continually develop new and enhanced and environmentally-supportive circular knitting machines from time to time.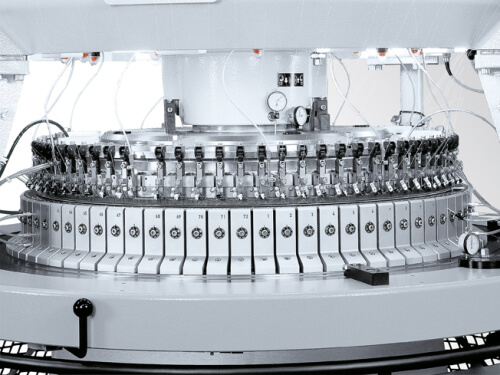 Benefits
High-quality and top-of-the line circular knitting machine.
More than a third of the models we currently offer have only been in our product range since 2010 or later.
Relanit machine, for example, uses around 30 per cent less energy than a conventional circular knitting machine.
Mayer & Cie. serves both the high-end and the mid-range market segment.
Product Range
The company has a vast portfolio of circular knitting machines with almost 50 types of modern machines for modern textile.
#1 Fukuhara

If you are aiming for the world-leader of circular knitting machine brands, you have probably heard of Fukuhara. Not only is this company one of the greatest manufacturers of circular knitting machines this 2019, but it has been recurring in the top picks for the last decade! When it comes to innovative textile making, you can choose
Fukuhara as your supplier as it is popular for producing high-quality circular knitting lines. Fukuhara knitting machines have been around this 1938 and has cultivated the textile industry both in the western and eastern regions of the world.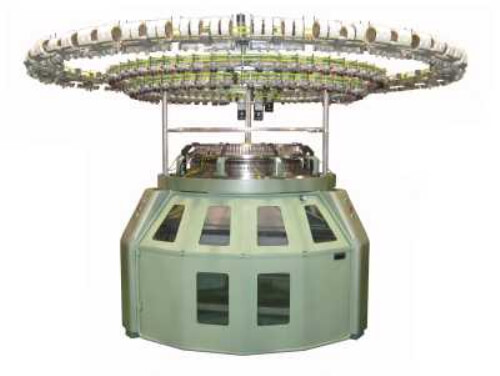 Benefits
Machine and parts have less heat generation that average machines
Economical portfolio of machines
Wide array of circular knitting machines
Product Range
Fukuhara-made needles/sinkers.
Single jersey series
High-speed jersey series
Double knit series
The Verdict
High quality and reasonably-priced are two of the most common factors in choosing circular knitting machines. There are tons and tons of circular knitting machine manufacturers out there offering the best products and solutions. Which can be trusted?
We have summarized in this blog the ones that are top notch industry picks from a bunch of customer reviews and coupled with the company's years of experience. We hope you were able to choose from the list above.
PS: If you found yourself amused with this article, you might want to tag along our blogs so you can acquaint yourself with what's about to hit you with this type of textile manufacturing business.