Maquina circular de tejer de terry sencillo
[yoast-breadcrumb]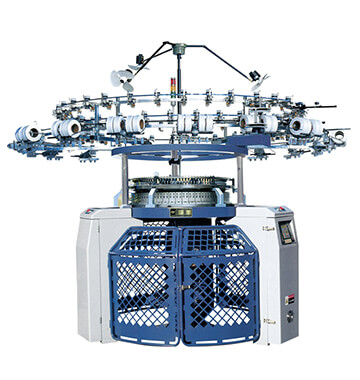 Maquina circular de tejer de terry sencillo
Featuring different types of sinkers, the terry single knitting machine is capable of knitting high-quality terry fabric of different loop height. With the Lycra attachment, it can also knit stretchy towel.
Download Specifications
Inquire This Item
Transfer Capably
Flexibly and easily knits different fabrics through replacing some heart parts,high investment utilization
Long lifespan
Special processed cams and quality material insure Higher utilization,less down time and long lifespan.
Main Features
Ofreciendo diferentes tipos de sinker, la maquina de tejido de terry sencillo es capaz de tejer terry de alta calidad coo bucles de diferente altura. Con el aditamento para lycra, tambien puede tejer toalla eslastica. Ademas, terciopelo con bucles protuberantes pueden ser producidos siendo esta maquina caractenzadapor levas reversibles y levas normales.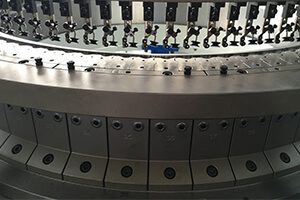 Flexible por tejer tejidos variados y modelos multi-funcionales.
Una maquina con funciones multiples, conf,igurando partes especificas, la maquina puede ser convertida facilmente a fleece de tres cabos y maquina cuatro pistas de tejer jersey de punto sencillo.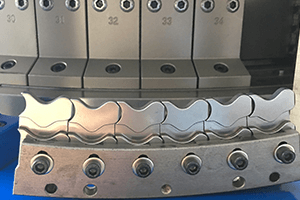 Desempeflo estable
Agujas Groz Beckert y platinas (sinkers) Kem Liebers son utilizados para asegurar la calidad del tejido y dando larga vida y desempeflo de la maquina, las levas son echos de una aleacion de acero y procesados en una CNC y tratamiento CAM.
Technical Data Fabric Sample Equipment Technical Data
| Modelo | Diametro del cilindro | Galgas de las maquinas | Numero de alimentadores | Velocidad |
| --- | --- | --- | --- | --- |
| SJT | 26''-34'' | 18-24G | 2 F/Inch | 25 RPM |
Fabric Sample
Application Area:
Towel, sheet, pillow cover, carpet, home textiles and fabrics for children/baby wear, medical textiles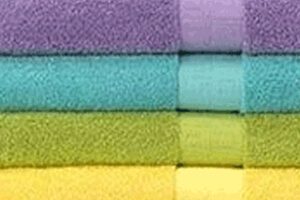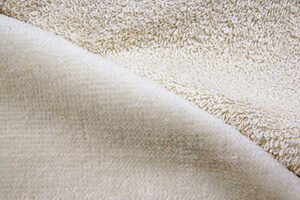 Equipment
| Equipment | STANDARD | OPTION A | OPTION B |
| --- | --- | --- | --- |
| Needle | Groz Beckert, Germany | Samsung, Korea | Yantex, Korea |
| Sinker (For single knit) | Kern Libbers, Germany | Samsung, Korea | Yantex, Korea |
| High Rigidity Special Design Robust Frame | SINTELLI | / | / |
| Zirconia Yarn Guide | SINTELLI | / | / |
| Yarn Feeder | SUN Feeder (B19) | SUN Feeder (B23K) | Global OR Memminger |
| Automatic oil Lubricator | Shengsong, Taiwan | Taiguan, Taiwan | Can be customized |
| Tube Creel | Triangle Creel | Creel with tube | / |
| 4 PCS Teeth Belt | MEGADYNE | / | / |
| Micro-computer control panel (3-shift counter and 4 digital RPM counter) | SINTELLI | Can be customized | / |
| Air System | Taiguan, Taiwan | Shengsong, Taiwan | Taishan |
| Inverter | TOSHIBA, Japan | Delta, Taiwan | Yolico, Japan |
| Motor | Teco, Taiwan | Sintelli | Delta, Taiwan |
| Take Down System | Fabric open take-down system | Sintelli Folding & Rolling take-down system | / |
| Cylinder | SINTELLI Japanese High Precision Alloy Steel material | / | / |
| Machine CAM setting | Single Jersey: 4 tracks Double Jersey: Dial 2 tracks, cylinder 4 tracks | Exchange cam parts for structions | / |
| Lycra feeder | SUN WAL5-4A/B | SUN WAL2-4A/B | Memminger |