Maquina circular de tejido de punto sencillo paruterry computarizada
[yoast-breadcrumb]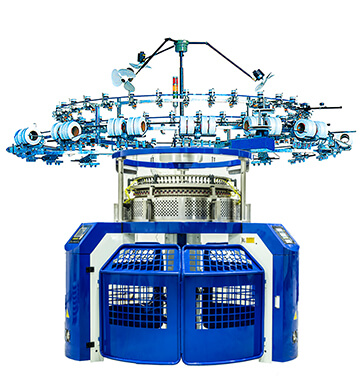 Maquina circular de tejido de punto sencillo paruterry computarizada
This machine manufactures loop pile or terry fabrics, which can be used for producing bath towels, to welling blankets, to welling pillows and other soft-cloth materials.
Download Specifications
Inquire This Item
Caracteristicas principales
La maquina fabrica tejidos de bucle o terry, que pueden ser utilizados para toallas de baflo, cobijas afelpadas, almohadas afelpadas y otros materiales de tela suave. Sus telas tejidas son muy populares con los clientes debido a su uniformidad y largo en el bucle y gran ligereza del bucle. La maquina de tejer terry con jacquard de Sintelli es capaz de producir diseflos populares ilimitados.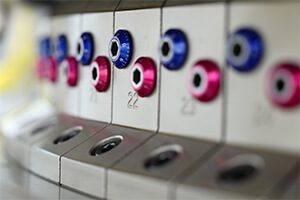 Informacion del diseffo puede ser introducida y cambiada rapida y facilmente, atraves de la computadora del sistema. Estos datos estan guardados permanentemente en caso de fallas electricas.

Datos tecnicos Fabric Sample Equipment Datos tecnicos
| Modelo | Diametro del cilindro | Galgas de las maquinas | Numero de alimentadores | Velocidad |
| --- | --- | --- | --- | --- |
| SJ-TCJ | 30'' , 34'' | 18-22G | 48F,54F | 15-22 RPM |
Fabric Sample

Application Area: Home textiles and Fashion clothes (Sofa cloth, bed sheet and curtain)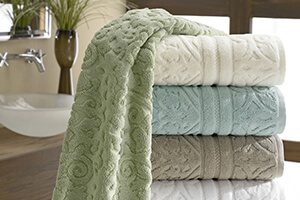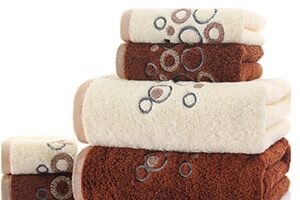 Equipment
| Equipment | STANDARD | OPTION A | OPTION B |
| --- | --- | --- | --- |
| Needle | Groz Beckert, Germany | Samsung, Korea | Yantex, Korea |
| Sinker (For single knit) | Kern Libbers, Germany | Samsung, Korea | Yantex, Korea |
| High Rigidity Special Design Robust Frame | SINTELLI | / | / |
| Zirconia Yarn Guide | SINTELLI | / | / |
| Yarn Feeder | SUN Feeder (B19) | SUN Feeder (B23K) | Global OR Memminger |
| Automatic oil Lubricator | Shengsong, Taiwan | Taiguan, Taiwan | Can be customized |
| Tube Creel | Triangle Creel | Creel with tube | / |
| 4 PCS Teeth Belt | MEGADYNE | / | / |
| Micro-computer control panel (3-shift counter and 4 digital RPM counter) | SINTELLI | Can be customized | / |
| Air System | Taiguan, Taiwan | Shengsong, Taiwan | Taishan |
| Inverter | TOSHIBA, Japan | Delta, Taiwan | Yolico, Japan |
| Motor | Teco, Taiwan | Sintelli | Delta, Taiwan |
| Take Down System | Fabric open take-down system | Sintelli Folding & Rolling take-down system | / |
| Cylinder | SINTELLI Japanese High Precision Alloy Steel material | / | / |
| Machine CAM setting | Single Jersey: 4 tracks Double Jersey: Dial 2 tracks, cylinder 4 tracks | Exchange cam parts for structions | / |
| Lycra feeder | SUN WAL5-4A/B | SUN WAL2-4A/B | Memminger |