Maquina circular tejido de punto sencillo de jaquard computarizado auto-listadora de 4/6 colores
[yoast-breadcrumb]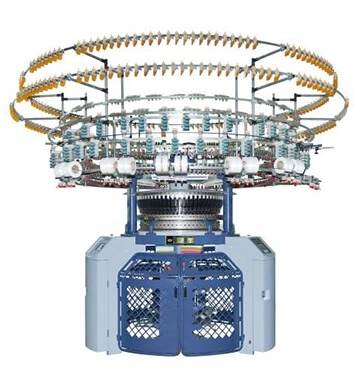 Maquina circular tejido de punto sencillo de jaquard computarizado auto-listadora de 4/6 colores
Based on the single knitting machine, the single striper knitting machine adds 4-color or 6-color striper knitting machine parts and a micro-computer control system.
Download Specifications
Inquire This Item
Patented stripper system
Simple and durable construction, stable performance and high production
Touch-screen LCD
Convenient for input data and choose color pattern
Caracteristicas princi pales
Basado en la maquina de tejer de punto sencillo, la maquina listadora de 4 colores o 6 colores de punto sencillo agrcgapartes y un sistema de control micro-computaizado. Con diversidad de posicion de levas y sistema de listado, la maquina es capaz de tejer todo tipo de tejidos listados de punto sencillo de alta calidad, tales como tela de poliester de alta elasticidad o telas para vestidos de baflo. Equipado con aditamentos para lycra opcionales, puede tejer varias telas con diseflos listados de alta calidad.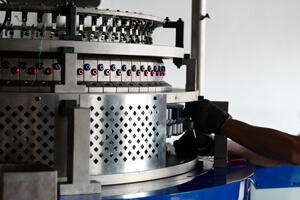 Diseflo listado estable
El sistema de listado unico de Sintelli tiene una pequeffa, construccion simple asegurando un sistema de colorido estable mientras reduce la posibilidad de algod6n atorado/atascado. Adicionalmente, conectando dos secciones de colores en uno, atraves del guiahilo, la maquina listadora de tres colores puede ser utilizada como una maquina listadora de seis colores. La maquina de cuatro colores tambien puede ser utilizada como una maquina listadora de ocho colores. Esto permite incrementar productividad, dandole un rapido retorno a su inversion.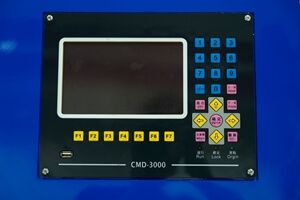 Sistema de control con pantalla tactil LCD
Informacion del diseflo puede ser introducido y cambiado rapido y facilmente atraves del teclado de la pantalla. Esta informacion esta guardada permanentemente en caso de falta de corriente. Atraves de una computadora personal , la informacion interna puede ser compartida para mejorar la eficiencia del trabajo. Datos tecnicos Fabric Sample Equipment Datos tecnicos
| Modelo | Diametro del cilindro | Galgas de las maquinas | Numero de alimentadores | Velocidad |
| --- | --- | --- | --- | --- |
| XJ-C4J | 30'' , 34''(4 colors) | 18-28G | 52F, 60F | 18-25 RPM |
| XJ-C6J | 30'' , 34''(6 colors) | 18-28G | 52F, 60F | 18-25 RPM |
Fabric Sample
Application Area: Sport and leisurewear(polo shirt) and Home textiles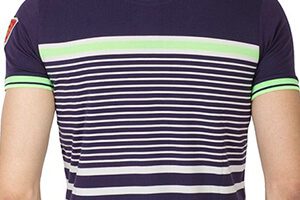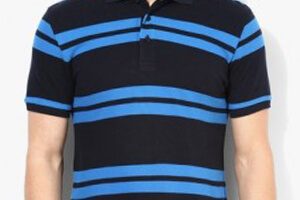 Equipment
| Equipment | STANDARD | OPTION A | OPTION B |
| --- | --- | --- | --- |
| Needle | Groz Beckert, Germany | Samsung, Korea | Yantex, Korea |
| Sinker (For single knit) | Kern Libbers, Germany | Samsung, Korea | Yantex, Korea |
| High Rigidity Special Design Robust Frame | SINTELLI | / | / |
| Zirconia Yarn Guide | SINTELLI | / | / |
| Yarn Feeder | SUN Feeder (B19) | SUN Feeder (B23K) | Global OR Memminger |
| Automatic oil Lubricator | Shengsong, Taiwan | Taiguan, Taiwan | Can be customized |
| Tube Creel | Triangle Creel | Creel with tube | / |
| 4 PCS Teeth Belt | MEGADYNE | / | / |
| Micro-computer control panel (3-shift counter and 4 digital RPM counter) | SINTELLI | Can be customized | / |
| Air System | Taiguan, Taiwan | Shengsong, Taiwan | Taishan |
| Inverter | TOSHIBA, Japan | Delta, Taiwan | Yolico, Japan |
| Motor | Teco, Taiwan | Sintelli | Delta, Taiwan |
| Take Down System | Fabric open take-down system | Sintelli Folding & Rolling take-down system | / |
| Cylinder | SINTELLI Japanese High Precision Alloy Steel material | / | / |
| Machine CAM setting | Single Jersey: 4 tracks Double Jersey: Dial 2 tracks, cylinder 4 tracks | Exchange cam parts for structions | / |
| Lycra feeder | SUN WAL5-4A/B | SUN WAL2-4A/B | Memminger |